Punjab, the land of five Rivers, is one of the best destination places in India. Its natural beauty and rich cultural heritage are the best attraction for visitors. Could you let's know about the ten best and most popular visiting places in Punjab?
1. Amritsar:-
The city is known for legends, patriotism, and spirituality, one of the religious destination places in Punjab. The Golden temple, jallianwala bagh, and Wagah Border are the points of attraction here.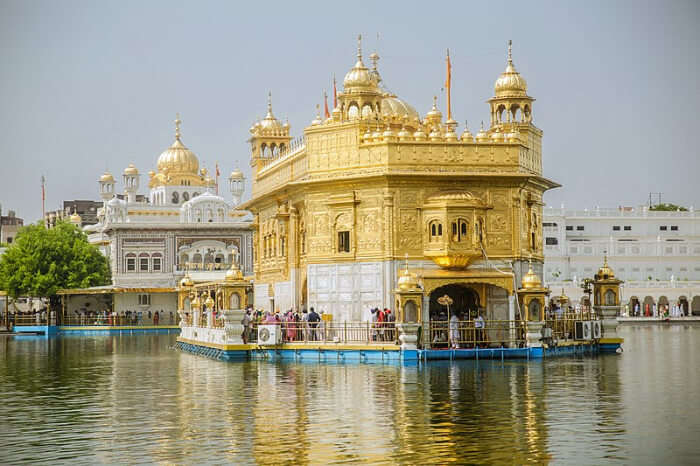 2. Chandigarh:-
The joint capital of Punjab and Haryana is one of the most attractive places for visitors. The country's cleanest city has the beauty of both ancient and modern India. It's Rock garden, such lake is the most beautiful place here.
3. Ludhiana:-
Here you will find the true beauty of the state and its rich agricultural scenario. The Maharaja Ranjit Singh war museum, rural life museum, and phillaur fort are the best places for vacation.
4.Jaladhar:-
it is one of the best place for visit in Punjab. The ancient city holding it's special significance of Sikhs and Hindu are best. The Wonderland Devi talab Mandir, science city are the best attraction of the visitors.
5.Bhatinda:-
it's very knows for it's beautiful lakes.its natural beauty and rich history are famous worldwide. The Qila Mubarak, Rose Garden , and Joggers park are the city of joy.
6. Patiala:-
The 4th largest city of Punjab is famous for its beautiful places. It is also called the city of newspapers and monuments. The Moti Bagh palace, kali Mata mandir, Qila Mubarak, Sheesh mahal are the best attraction for visitors.
7. Kapurthala:-
it is known as the Paris of Punjab, having its intriguing architectural scenario. The French and indo Saracen style of architecture are popular here. The points of attraction are the Jagatjit palace, Elysee palace, Moorish mosque, and Shalimar garden.
8. Pathankot:-
One significant place in Punjab shares its borders with Himachal Pradesh, Jammu, and Kashmir. The Nurpur Fort, Mukteshwer Temple, Kathgarh Temple, and Ranjit Sagar dam are the point of attraction here.
9. Nangal:-
one of the enjoying places in Punjab. That's the home of beauty and rich ancient cites. The Bhaakra Nangal dam, satluj park, Virasat e Khalsa, sheet Devi Temple are a point of attraction here.
10. Ropar:-
Also known as Roopnagar, the ancient town of Punjab is famous for its ruin from the Harrapan civilization. The best tourist places are the Anandpur Sahib, Ropar wetlands, and Jatweshwar Mahadev Temple.